I promised in my last blog, which was about the Ruskin Exhibition held in Manchester in 1904, to remedy the absence in biographical dictionaries of an entry for J. Ernest Phythian. Phythian was one of Manchester's foremost Ruskinians and deserves to be remembered for the vital role he played in promoting Ruskin's ideas and values well into the twentieth century.
"CREEPING AFTER RUSKIN"
John Ernest Phythian (1858—1935) (normally self-style 'J. Ernest Phythian') was a solicitor, journalist,  university extension lecturer, and lay preacher. He was born on 2 August 1858 in Manchester, the youngest son of Joseph Phythian, a smallware manufacturer, and his wife, Alice, née  Townsend.
Brought up in the family home at Temple House, 221 York Street, in the district of Cheetham, Phythian was educated at Manchester Grammar School and Owens College, where he was tutored in drawing by William Walker, a former pupil of J. D. Harding (1798-1863). Phythian studied law, and began practice as a solicitor in Manchester in 1882, in partnership with J. Arthur Bland. He was also a keen Methodist lay preacher in the Free Church. In 1892 he became Liberal councillor for Cheetham Ward,  and left off legal practice in 1894. He retired from the Council in 1898 and later joined the Labour Party. In 1887 he had married Ada Prichard Crompton, the eldest daughter of William Crompton, a grey cloth manufacturer, and his wife, Elizabeth Ann, née Prichard.
Phythian's main intellectual inspiration was John Ruskin. As his daughter, the historian, educationist and Manchester politician Dame Mabel Tylecote (1896-1987) attested in 1935: "My father was one of a group of young men who founded in Manchester in 1879 the Ruskin Society, which did much to spread the influence of Ruskin's ideas …" [Manchester Guardian (10 April 1935).] Phythian was the Society's long-serving corresponding secretary. He had been introduced to Ruskin's writings by the Revd James Marshall Mather (1851-1916), a Methodist minister based first in Cheetham, later in Rawtenstall, and then in Cheetham again. Mather published a successful book, Life and Teaching of John Ruskin, in 1883. It was at Mather's home that Phythian first picked up a copy of The Crown of Wild Olive (1866), and "so began the kind of work that was to supersede the law". [Manchester Local Studies Library, ref. M270/9/26/8 (Phythian Papers) 'Reminiscences' (fragment).] Dame Mabel Tylecote explained that it was "in great measure due to" Ruskin's advice that her father abandoned legal work and preaching in favour of journalism and lecturing, and she quoted directly from a letter her father had received from Ruskin:
"Be anything rather than a Lawyer or a Clergyman. But if you must join either one or the other body; remember that you join the lawyers as you would have joined Robin Hood's merry men—and the clergymen as you would have joined a company of barefooted Friars; with this difference—that the Banditti of the Temple are just so much worse than those of the Wood, in that they pretend to do Justice, and do in fact supersede and prevent Justice, and the Beggars of an Establishment are just so much worse than the Beggars of the Wallet—in that they pretend to the humility of Christ's servants and are at heart the proudest of the proud. Get your living by direct labour of some kind. Then Preach—and do justice—gratis—as you will—and where you can." [Qtd in Manchester Guardian (10 April 1935).]
Given £21 by his father on his 21st birthday, Phythian bought the three volumes of The Stones of Venice (1851-53) and other works by Ruskin. He met Ruskin in 1880, as part of a Ruskin Society deputation to St George's Museum, in Walkley, Sheffield, an experience the memory of which he would always treasure. In 1904 Phythian and W.G. Collingwood (1854-1932), who had served Ruskin as his secretary, organised the major and well-received exhibition of Ruskin's work at Manchester City Art Gallery described in the last blog. In 1912 he was elected a Companion of Ruskin's Guild of St George at a meeting held in Manchester's Deansgate. Dame Mabel Tylecote noted that her father "remained to the end of his life an actively interested member" of the organisation. [Manchester Guardian (10 April 1935).]
Phythtian edited handbooks to several collections and exhibitions at Manchester City Art Gallery, whose committee he served as chairman from 1905 until 1908.  During his chairmanship he arranged many notable exhibitions and strongly encouraged the policy of collecting Pre-Raphaelite artworks, and works by Richard Wilson and William Etty, for which Manchester was subsequently celebrated.
Phythian also served on the committee of the Manchester University Settlement, and the Ancoats Art Museum, founded by his friend and fellow Ruskin enthusiast, Thomas Coglan Horsfall (1841-1932). Like Horsfall and other Manchester Ruskinians, Phythian was an active member of the Manchester and Salford Sanitary Association, and the Social Questions Union. He always sought to promote civic engagement and social reform to mitigate the worst effects of urban poverty.
In common with Horsfall, Phythian believed in the civilizing influence of art, and tirelessly campaigned for working-class access to educational and cultural resources. He wrote extensively on such topics, particularly in articles for the Manchester Evening News. He also wrote books on the Pre-Raphaelite Brotherhood, G.F. Watts, Edward Burne-Jones, J.M.W. Turner, John Everett Millais, and Jozef Israels, as well as more general art studies. Always writing in an accessible style, his work was didactic without being opinionated.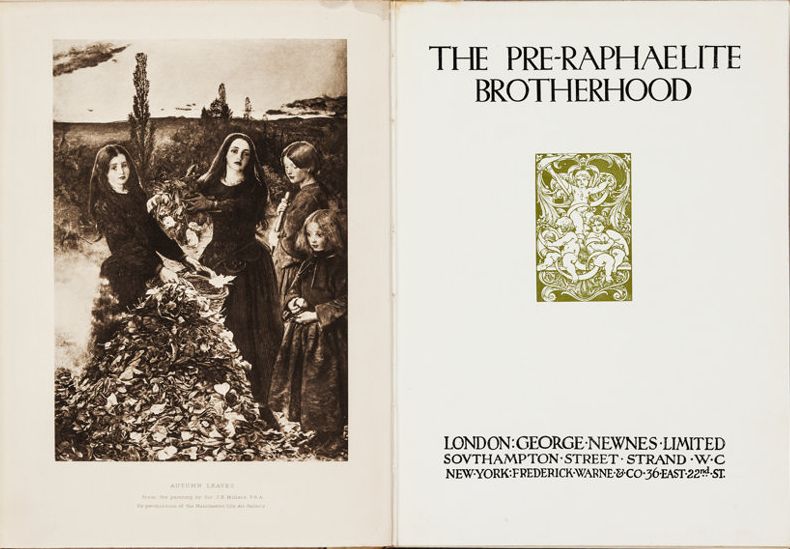 Phythian turned increasingly to lecturing, and travelled widely in the country on behalf of the Royal Institution, and the university extension classes organised by Oxford, Cambridge and Manchester universities. He was an enthusiastic, popular, distinguished, and good-humoured speaker. He assisted in Manchester's Architecture Department for some years, giving lectures on Italian murals. He continually extended his knowledge and the range of his interests, and came to embrace modern schools of art. In 1919, Phythian was awarded an honorary MA by Manchester University in recognition of his contribution to the popularisation of the arts.
Having raised his family at The Cottage, Holmes Chapel, Cheshire, he retired with his wife to the garden city of Letchworth, Hertfordshire.  His wife, Ada, died in 1931. He died, following an operation, on 31 March 1935. Both were cremated at Golders Green Crematorium.
Phythian never lost his admiration for Ruskin, the chief intellectual influence on his life: "the world", he estimated, was "creeping after Ruskin". [Manchester Local Studies Library, ref. M270/9/28/5 (Phythtian Papers) J. E. Phythian, Notebook of Draft Lectures, p. 165.]
Many of Phythian's Ruskin books can now be seen in the study of Elizabeth Gaskell House. The story of how they got there can be read here.
Source not cited in the text:
Obituary in Manchester Guardian (1 April 1935).
Please send feedback to contact@stuarteagles.co.uk