As many of us prepare for Christmas in some of the strangest circumstances we can remember, let's look to Ruskin's wider circle for cheering memories

Christmas Day 1928, the Sheffield Daily Telegraph reported, would mark the 50th wedding anniversaries of
"Mr and Mrs John Fudge, of Dovercourt, Essex, and Mr and Mrs John Griffiths, [of] Sutton, Surrey, whose double marriage took place on Christmas Day, 1878" (24 December 1928).
Given improvements in life expectancy, the number of golden weddings celebrated more than ninety years ago must have been a fraction of what it is now. But the more remarkable fact about this doubly happy moment from our point-of-view is the fact, as the Telegraph told its readers, that
"Mr J. Fudge and Mrs Griffiths are children of the late David Fudge, who for many years was coachman to John Ruskin at Denmark Hill."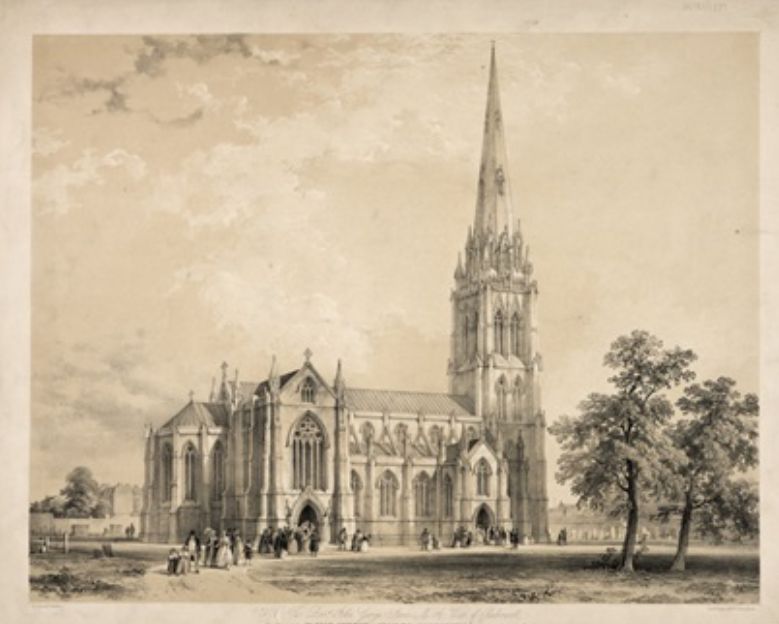 Indeed, John Joseph Fudge (1858-1940), a plumber, married Annie Michelson Townsend (c1859-1929), and Rosina Fudge (1853-1932) married John Learwood Griffiths (1854-1944), a bookbinder, on 25 December 1878. (John Fudge and his bride were minors—i.e. under the age of 21—a fact duly noted on their marriage certificate.) The Fudge siblings were two of nine couples married that yuletide Wednesday at St Giles's Church, Camberwell—a place of worship well-known to Ruskin, but probably not attended by him formally. When the Church was rebuilt in 1844 by George Gilbert Scott in the Transitional Gothic form familiar to congregations today, John Ruskin and his friend Edmund Oldfield contributed the design of the medieval-style east window which tells the Bible story. (You can read all about Ruskin, the Church and the window in the new edition of James S. Dearden's John Ruskin's Camberwell (2020) available here.)
Both of the Fudge parents—Ruskin's coachman, David, and his wife, Isabella Jane Rosina Fudge, née Dale (1827-1895), the daughter of a watchmaker, were present at the weddings. They had nine children together in all, born between 1847 and 1866.
Samuel David Fudge, to give him his full name—but always known simply as David—was the son of William Fudge (1788-1864), a shoemaker, and his wife Martha (c1792-1870). Fudge grew up in Marylebone, where he married Isabella on 30 March 1845. He was already a coachman by that time, and had possibly already been engaged by the Ruskins. Isabella had grown up in Clerkenwell, the centre of London's watchmaking trade.
An intimate portrait of Fudge, giving insights into his relationship with Ruskin and the Severns, is provided in two blogs by Melinda Creech at the Armstrong Browning Library & Museum at Baylor University, USA, which has fifteen relevant letters in its collections: you can read them here and here.
Creech includes Fudge's memories, reported in the Daily Chronicle on 22 January 1900, widely syndicated, and quoted by Cook and Wedderburn in their Library Edition of Ruskin's Works (though she wrongly locates the passages in volume 35 rather than volume 34). Fudge's memories of serving Ruskin as coachman at 163 Denmark Hill are worth quoting again here in full, not only for what they tell us about the master, but also what they reveal of the all-too-often under-regarded servant. Their perception of one anothr tells us a great deal.

"The memory of John Ruskin is dear to all who came into personal contact with him. It is especially so to his old servants, among whom Mr David Fudge, for fifty years family coachman.

"'David' would daily drive [Ruskin] through the Surrey lanes, then (ten or twelve years ago) untouched by the builder. The sight of a brooklet or of a picturesque bit of road, said Mr Fudge, would always call for the eager request: 'Drive through there, David; drive through there!' The Professor was a great walker, and would often dismount from his brougham and set out across country. 'Then, I suppose, you would meet your master to take him home after the walk?' 'Yes; before leaving the carriage he would insist on sketching out a plan of the road I was to take to meet him. And more than often I found him waiting for me—such was his pace and his knowledge of the footpaths. My master was a very plain liver, and was almost a teetotaler. He was very reserved in his ways, and kept but little company. But, mind you,' added Mr Fudge, with emphasis, 'he was as good a master as it is possible to have. All the old family servants are amply provided for. I have many a time seen my late master heartily shake the hand of a crossing sweeper whom he thought well of.'

"Mr Fudge proudly brought forth from his breast pocket a number of affectionate letters written to him in later years. Here is one, dated from Brantwood, 1883, which 'David' allows us to reproduce:—

"'DEAR DAVID,—Here is your cheque at last. I never get half my day's letters answered, and they get pushed into drawers and lost. I can't help it. The wet weather has come at last, and I begin to get through my business.—Every your affectionate master,

"'J. RUSKIN.'" (Works 34.717—718.)
Fudge died in 1903, at the age of 81, and was buried on 6 November in the south London borough of Southwark.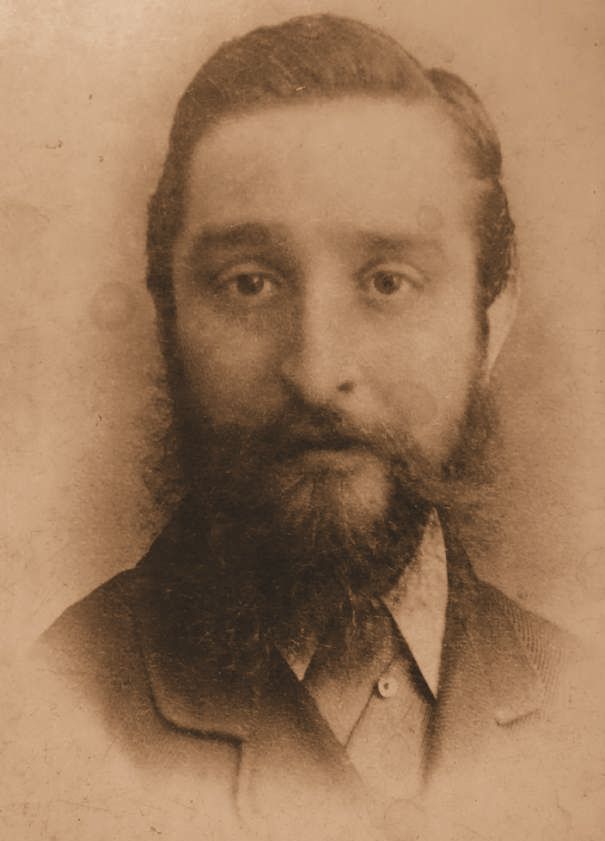 Samuel David Fudge (1822-1903).
Please send feedback to contact@stuarteagles.co.uk