(Dedicated to Anthony Harris and Cedric Quayle.)
Milestone birthdays will be celebrated this summer by several veteran contributors to the work of Ruskin's Guild of St George, an organisation which is itself celebrating its sesquicentenary this year. Two such distinguished Companions—one a former long-serving Secretary of the Guild, Cedric Quayle, the other an energetic former Master, Anthony Harris—share with me educational links with the southern English town of Reading. Cedric studied at Leighton Park School, and Anthony studied Fine Art at the University of Reading.
As well as giving exemplary service to the Guild in their official roles, they have also written elegantly, and with a considerable depth of knowledge, about aspects of the Guild's history and Ruskin's legacy. In honour of their birthdays, and in thanks for their work and friendship, I humbly dedicate to them the modest piece of research that follows. Conscious of the unintended compliment I confer on myself by this gesture, I nevertheless hope that this apparently forgotten history may be of interest to them and to a wider readership.
RUSKIN-in-READING
Anyone aware of a relationship between the town of Reading and the Victorian critic of art and society, John Ruskin, will know that from 1964 until the early 1980s the London Road Campus of Reading University, located in the heart of the town's Redlands district, was the home of the collection of treasures Ruskin began to assemble in 1875. Now called the Ruskin Collection, it is housed today at Sheffield's Millennium Gallery. It had been intended for the workers of Sheffield, particularly its artisans, and was originally placed in a stone cottage high on the hill in the Sheffield suburb of Walkley. After 14 years the collection moved to Meersbrook Hall, in the grounds of a municipal park, where it remained for more than 60 years. In the 1950s and 60s it was almost all archived at the Weetwood Art Picture Store in Leeds. Even after the move to Reading, the vast majority of it remained hidden from the public, though it was available for the purposes of study, and some of it remained in Sheffield on loan. Walkley and Meersbrook will be mentioned again later, but a comprehensive history of the Ruskin Collection at Reading University remains to be written, and it is a subject to which I intend to return in a future blog. For now, it is sufficient to note that among the collection's greatest champions during its years in Reading was the university's Professor of Fine Art, James Anthony Betts (1897—1980) whose own teaching collection is the subject of an important exhibition running until 7 August 2021 at Reading Museum to which Anthony Harris has contributed. It is called "Ruben to Sickert: the Study of Drawing" and I urge you to go and see it, or at least to explore it online.
Another obvious connection between Ruskin and Reading is found in the person of the artist and antiquary, W. G. Collingwood (1854—1932). Collingwood, who was Ruskin's friend, assistant and first biographer, served as a Professor at University College, Reading, from 1907 to 1911, having joined the staff in 1905 as a lecturer and Master of the Department of Fine Art. Collingwood will be mentioned in the account that follows, but only briefly, and his time at Reading is another subject which demands further attention and should be the subject of a future blog.
No summary of Ruskin's connections with Redlands should fail to acknowledge Mary Russell Mitford (1787—1855). Mitford's family home during her later girlhood and early youth was an elegant Georgian property on the north side of London Road (technically just outside the Redlands boundary). It lies opposite Kendrich Road, and serves today as Kendrick View Dental Practice. Mitford was famous for writing Our Village (1824—32) her sketches of rural life in Three Mile Cross, just outside Reading, where she later settled. Ruskin respected and liked her, and she was very fond of him and keenly admired his writing.
But the story that concerns us today involves the Ruskin Collection, Sheffield, Reading, a wonderful family of remarkable but now largely forgotten characters, and a splendid portrait of the ageing Turner at work.
THE SHEFFIELD CONTEXT
Among the richest resources for historians of the Ruskin Collection are the Visitor Books that record the names of those who, in the 1880s, climbed the hill at Walkley to St George's Museum in order to study the collection at its first home. At the bottom of the first page of the oldest of these books, in a list of visitors during September 1880, are the names of Rev. Robert Rudolph Suffield (1821—1891) and his wife, who visited from Reading.  The Suffields signed the Visitor Books three times more, in August 1882, July 1883, and September 1886. Mrs Suffield also visited without her husband in July 1887. In July 1882 and July 1888 we find another visitor from Reading, Octavius Albert Shrubsole (1839—1926).
Mrs Madeline Suffield (1840—1918) and Mrs Grace Shrubsole (1846-1927) were sisters, born in Sheffield to an eminent legal family of Unitarian Liberals. They were the only two daughters of Edward Bramley (1806-1865) and his wife, Fanny Grace, neé  Mason (1812—1896). Edward Bramley was so eminent among Sheffield's legal class that his lectures to fellow solicitors and articled clerks led to the formation of Sheffield's School of Law, and inspired today's Edward Bramley Law Society at the University of Sheffield. Bramley was also Sheffield's first Town Clerk. From the 1880s the Suffields and the Shrubsoles had settled in the heart of Redlands, and lived as next-door neighbours on Craven Road. The Suffields occupied Malvern Villas, and the Shrubsoles lived at Thorndale, both elegant properties on the west side of the road which were later demolished as the Royal Berkshire Hospital was extended further south from London Road.
Before she became Mrs Shrubsole, Grace Bramley was married to Harry Van Wart (1840—1874), a commission merchant with whom she lived in Liverpool. As Grace Van Wart she visited the museum at Walkley with her mother in October 1880. Her son, Reginald Bramley Van Wart (1871—1951), visited the museum from Reading in March 1885. He had recently become a pupil at Reading Grammar School, located then as now on Erleigh Road, just a street to the east of the family home. He would briefly return to the school as a teacher after graduating from St John College, Oxford with a degree in mathematics. He also played for the Old Redingensians' Football Club and occasionally appeared in goal for Reading Football Club before it turned professional in 1895—Reading Football Club being another institution celebrating its 150th anniversary this year.
Reginald was accompanied on his visit to the museum by his cousin, Edward Bramley (1867-1968), the son of Mrs Suffield and Mrs Shrubsole's brother, Herbert Bramley (1842—1897), and his wife, Amy. Herbert followed in his father's footsteps as an eminent Sheffield lawyer, and Edward did the same. Edward Bramley returned to the museum on 2 and 6 February 1886, October 1886 and September 1888. Throughout these visits he was an undergraduate at the University of St Andrews. Edward's mother, Amy Bramley (1841-1922), led a party to the museum in October 1880. She was the third daughter of William Shakspeare (1809-1884), a wealthy metal broker based in London. She returned to the museum at Walkley in September 1882.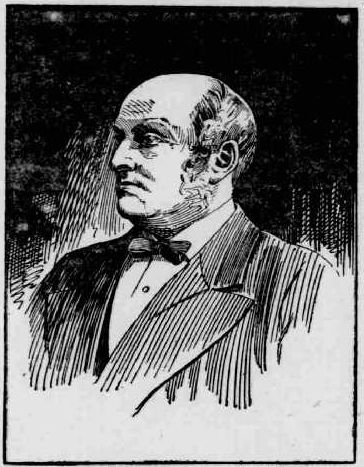 Herbert Bramley
Although there is no evidence that Herbert Bramley joined with his mother, sisters, brothers-in-law, son or nephew in visiting the museum at Walkley himself, he certainly played an important role in the history of the collection. He took a keen interest in the debates that gathered momentum in the 1880s concerning the building or purchase of larger and more accessible premises in which to house the collection. He attended public meetings and indicated his willingness to put his money where his mouth was by contributing financially to the fund to establish a new Ruskin museum in Sheffield. But it was as a town councillor that he made his greatest contribution to the campaign, as he was key to Sheffield Corporation's decision to buy Meersbrook Park in 1886 and to offer the Hall there as the new home for the museum. The offer was eventually accepted, the arrangements agreed, and the newly branded Ruskin Museum was opened at Meersbrook Hall in April 1890.
Herbert Bramley was well respected in Sheffield. He was the secretary and later president of the Sheffield Law Society. He was a leading Liberal and acted as political agent to Joseph Chamberlain when the latter unsuccessfully contested the Parliamentary seat of Sheffield in 1874. Bramley was never particularly partisan and later sided with the Conservatives. He followed his father as Sheffield's Town Clerk and was later elected an alderman. An active Unitarian, he was Secretary of both Upper Chapel and Upperthorpe Chapel, institutions which will appear again in this narrative.
For now, though, it is worth noting that Upper Chapel, in which generations of the Bramley family worshipped and played an active part, is located on Sheffield's Norfolk Street, opposite the former premises of Hays Wine Shop which, as the Ruskin Gallery, would re-house the Ruskin Collection when it returned from Reading to Sheffield in 1985. In recent years the Guild ran a project, Ruskin-in-Sheffield, with the purpose of re-connecting Sheffield's communities with the collection. One of its earliest events, organised by the formidable Ruth Nutter, involved the projection of images from the Ruskin Collection onto the front of Upper Chapel. All of this is by way of coincidence, of course, but it turns out that there were forgotten resonances which now deserve acknowledgement. Put another way, it seems to me that there is an element of Ruskinian fors in these layers of association.
THE READING CONNECTION
The Suffields and the Shrubsoles lived just one street to the east of Redlands Road which marke the eastern boundary of University College, Reading. The University College was founded in 1892, but it was not until 1906 that the red-brick centre of learning on London Road was opened. It was modelled on the Oxbridge colleges, and grew out of extension classes chiefly sponsored by Ruskin's alma mater—Christ Church, Oxford. W. G. Collingwood and the Department of Fine Art were based there from the start. Later, as the London Road Campus of the University of Reading, it was the home of the Ruskin Collection.
Robert Suffield and Madeline Bramley married at Upper Chapel, Sheffield in 1871. Of all the family Rev. Suffield seems to have been the most intimate with the first curators of the Ruskin Collection, Henry and Emily Swan. Suffield's name is on Swan's handwritten list of museum contacts made in the late 1870s. Suffield was a leading Unitarian minister, in charge from February 1879 to April 1888 of the now-demolished Unitarian Free Church on the corner of London Road and Denmark Road. His journey to Unitarianism had been an unusual one. Born in Switzerland and brought up in Cambridge shire in the Church of England, he adopted the High Church practices of the Tractarians and followed Newman into the Roman Church to become a Catholic priest. He finally converted to Unitarianism and took to the pulpit in Reading. Swan evidently drew Ruskin's attention to this untypical spiritual biography, provoking Ruskin to respond in December 1877, "Your note about Mr Suffield, of much interest to me and value […] but I can't understand a nice Catholic becoming a Unitarian."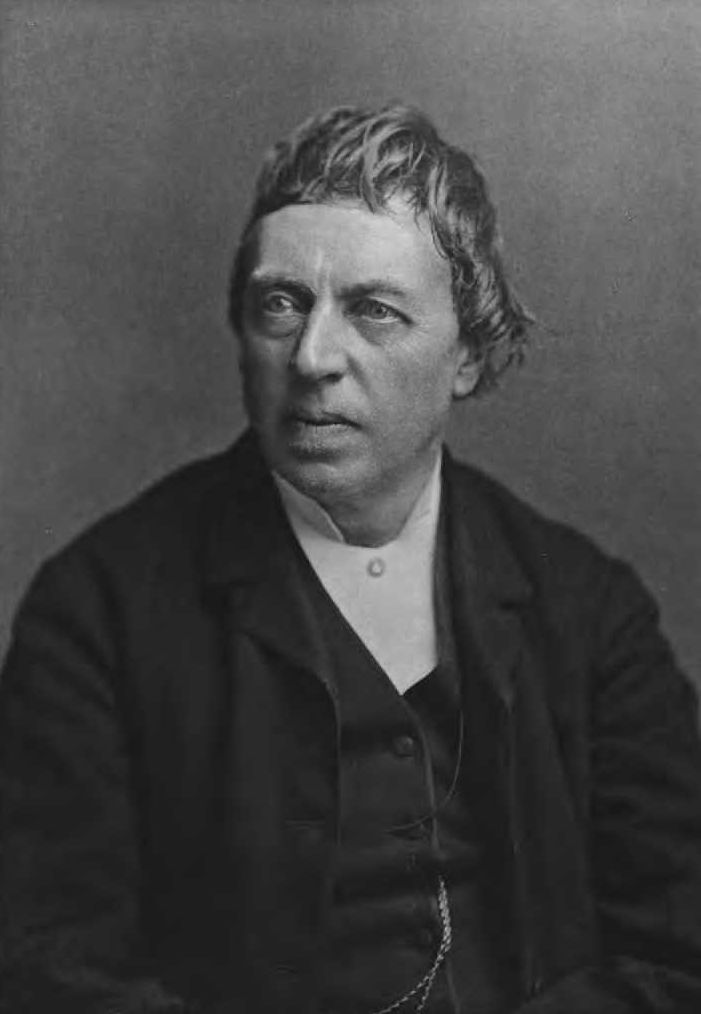 Robert Suffield
Suffield had a great deal in common with his wife's family. He took a keen interest in public affairs and played a pivotral role in Reading's cultural life. He was actively engaged in Liberal politics, being a member of the Redlands Liberal Club, the South Reading Liberal Club, and Reading Liberal Association. He was a member of the Reading Temperance and General Philanthropic Society and of the Charity Organization Society. Keenly interested in education, he served as a Vice-President of the Reading branch of the University Extension Association and was part of the successful campaign to establish Reading's University College, though sadly it was founded after his death.
A lecture given in tribute to Suffield's spiritual evolution was given at Channing Hall under the auspices of the Upper Chapel Literary Society. The speaker was Suffield's friend, the Rev. Charles Hargrove MA (1840—1918), who conducted Suffield's funeral service and became his biographer. Hargrove himself converted to Roman Catholicism (having been brought up in the Plymouth Brethren), renounced Rome, and later became a celebrated Unitarian minister in Leeds. Suffield's brother-in-law, Herbert Bramley, was an appreciative member of Hargrove's audience. When I became Secretary of the Guild of St George, the first Companions' Dinner I organised in connection with the Guild's Annual General Meeting was held at the same location, Channing Hall, part of Upper Chapel—another fors-inspired coincidence.
Octavius Shrubsole married Grace Van Wart, neé Bramley, at Upperthorpe Chapel, Sheffield, in 1881. Grace's brother-in-law, Robert Suffield, presided at the ceremony. Shrubsole was born in Faversham, Kent, and grew up there. The whole of his professional life was spent as a bank clerk but, like his brothers and father, he was a keen and skilled amateur geologist and archaeologist who became a Fellow of the Geological Society. He wrote numerous papers on subjects ranging from geology and prehistory to anthropology, education and poetry.  Among the dizzying variety of local societies he addressed and belonged to were the Reading Natural History Society, the Reading Socratic Society, and the Reading and District Rose Society. He was a convinced vegetarian. He served as a Vice-President of the Vegetarian Federal Union, of which the barrister, physician and fruitarian, Josiah Oldfield [(1863-1953), who studied under Ruskin at Oxford, was secretary; he was also President for some years of the Reading and District Vegetarian Society. A Unitarian, he often spoke at the Unitarian Free Church in Reading. The Shrubsoles keenly supported Reading High School, then on London Road, and renamed Abbey School in 1913; most years they attended the Speech Days. In 1905 Shrubsole gave a lecture to the Reading branch of the Parents' National Educational Union on 'Education in Hungary', a subject which he had closely studied.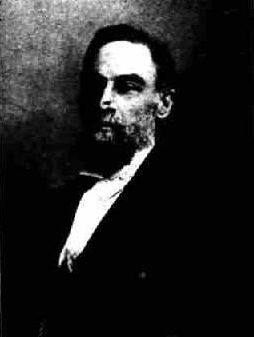 Octavius Shrubsole
Shrubsole's greatest contribution to the life of Reading was as honorary curator of the Geology and Anthropology Department of Reading Museum, which opened in June 1883 at the Town Hall on Blagrave Street where it remains today. He fully invested his enthusiasm and energy in the role, keenly sharing his deep and broad knowledge with groups of visitors from all over the country. In 1907, for instance, on the occasions of the centenary of the Geological Society of London, he conducted a group of 50 highly appreciative visitors around the Museum. Among the exhibits he explained to them was a precious collection of objects he had generously donated. To give just a few examples, he made a gift of implements and tools gathered from across Europe which  included green-stone hatches, bone awls, bone arrow-heads, and flint saws from Switzerland; Palaeolithic and early stone-age tools from the drift of the Somme Valley near Amiens; and Neolithic implements and relics from Belgium.
Frustratingly little emerges from public records about Mrs Suffield and Mrs Shrubsole—typical of the invisible women of Victorian and Edwardian England—but they were almost always present at the meetings attended by their husbands, and appear to have taken a keen interest in Reading's civic, intellectual and cultural life. Both were keen members of an organisation that their husbands were instrumental in founding and developing, the Reading Literary and Scientific Society.
Originally called the Redlands Literary and Scientific Society, this influential group was founded in January 1878 with Shrubsole as president. Its lectures at the Lodge Hotel on King's Road, its winter visits to museums, libraries and other places of interest, which were led by experts and called 'demonstrations', and its less formal summer excursions won increasingly enthusiastic support. Its first conversazione, in May 1878, was hosted by Suffield at the Unitarian Free Church. The Society quickly grew and, in October 1880, the decision was taken to change the name to the Reading Literary and Scientific Society, with Suffield as president. He was succeeded from 1881 to 1883 by Shrubsole who returned to the office between 1898 and 1900. When Suffield addressed the Society on the subject of "Dominican and Franciscan Italian Art", with particular reference to works in the National Gallery, he drew heavily on two writers: John Ruskin and Edward Tyas Cook (1857—1919). Cook's Popular Handbook to the National Gallery (1888), with Ruskin's preface, proved invaluable to him. Cook, who was a veteran journalist and newspaper editor, would spend much of his later life at Rose Cottage, South Stoke, about 12 miles northwest of Reading. It was there that he did much of the work, shared with Alexander Wedderburn, to edit the monumental 39-volume Library Edition of Ruskin's Works (1903—12).
In 1905, a jubilee publication celebrated the success of the Reading Literary and Scientific Society. It was financed by local coal merchant, and former Reading Mayor, Arthur Hill (1829—1907), half-brother to Octavia Hill who had once worked as a copyist for Ruskin, and whose first housing project in Marylebone Ruskin had supported financially. Arthur Hill's son-in-law, Dr Jamieson Boyd Hurry (1857—1930), was also a prominent member of the Society who served in several official roles including secretary and president. Hurry's greatest achievement was to help preserve and chronicle the history of Reading Abbey, which celebrates the 900th anniversary of its foundation this year.
It is unsurprising to find that in September 1906, W. G. Collingwood, who lived at 16 London Road on the north-west corner of the University College campus, gave a lantern-lecture on "Iceland: the Legends and Scenery" to members of the Reading Literary and Scientific Society. The meeting took place at the YMCA Hall on Friar Street in the town centre, and most of the illustrations had been made by Collingwood himself. Not long after Collingwood left Reading and returned to Coniston, the University College afforded the Literary and Scientific Society accommodation for its meetings. This was in October 1912. By then the Society had 200 members and more than 140 different men and women had given upwards of 400 public lectures under its auspices. In 1925, Shrubsole was given the honour of a special life membership in recognition of nearly 50 years' involvement with the society.
There can be no doubt that Robert Suffield and Octavius Shrubsole, and their wives—the Bramley sisters—contributed significantly to the civic, cultural and intellectual life of Reading in general, and the Redlands area in particular. But it is to the two sisters, and their brother, Herbert Bramley, that the Ruskin Collection itself owes a lasting debt.
THE BRAMLEY GIFT
In September 1891 Herbert Bramley made a gift to the Ruskin Collection on behalf of his whole family. He gave the Ruskin Museum at Meersbrook Hall the 1840s portrait, "Turner on Varnishing Day", by William Parrott (1813—1869). The oil painting, apparently drawn from life as Turner put the finishing touches to one of his works on show at the Royal Academy Summer Exhibition, is a rare depiction of the artist in later life. It had been in the Bramley family since it was completed. William White, the first curator at Meersbrook, immediately recognised, on receiving the gift, that the painting was entirely unknown to the art world at that time. He called it "the most faithful and characteristic presentation of [Turner[ extant". Within a couple of years (February 1894), the Ruskin Museum was approached by the poet and critic Cosmo Monkhouse (1840-1901) for permission to reproduce the portrait which the Ruskin Museum duly granted. The portrait is now deservedly well-known.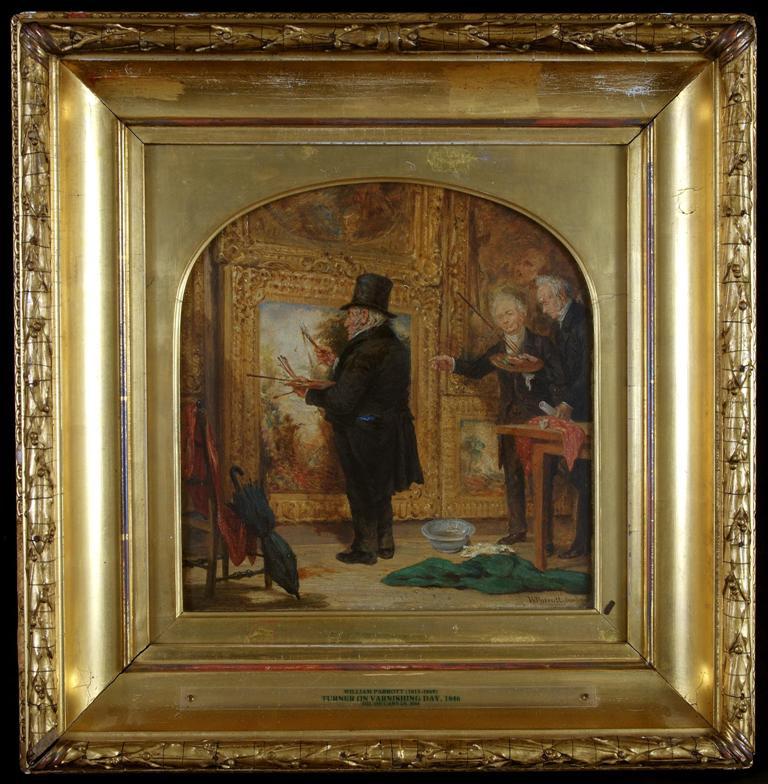 "Turner on Varnishing Day" by William Parrott
In future when we look at the portrait, we might think, too, of Herbert Bramley and his Redlands sisters, Madeline and Grace, and the contribution they, Suffield and Shrubsole made to the life of Reading between 100 and 150 years ago. They deserve to be remembered.
Please send feedback to contact@stuarteagles.co.uk